July 11, 2014 @ 8:51 am
Posted in News
Comments
A Long Gestation… Media Parents talent Gaby Koppel writes about the commission that happened through Media Parents and will TX on Sky Living, Friday 11th July at 8pm.
Exactly three years ago wrote for the Media Parents blog, little realising the amazing consequences my contribution would have for me and two others.  It was to lead to a series that starts airing on Sky Living at 8pm this Friday.  The piece I originally wrote was a brief but heartfelt comment on ageism in the TV industry and ended with a link to the feature I'd written for the Independent about inherited breast cancer. Weirdly, what happened next had nothing to do with either of those two subjects.
Of course, the connection between the two must have seemed tenuous in the first place.  I was the link. I'd left the BBC in 2008 after a decade of series producing documentaries and features.  The decision came about partly because I felt my age was beginning to affect how people saw me, and also because I yearned to go back to my first passion – print journalism. Pursuing a 'portfolio career' of writing and producing explains how I came to be the author of a very personal newspaper article describing how I told my three children that I may have passed a deadly cancer gene on to them.
If you'd asked me then what I expected to happen as a result of the blog, I'd have answered with a shrug. Maybe some readers would take in what I'd said on either of the two issues and even be inspired to act.  It would be nice to think I was an agent of change even in the most minor contributory way.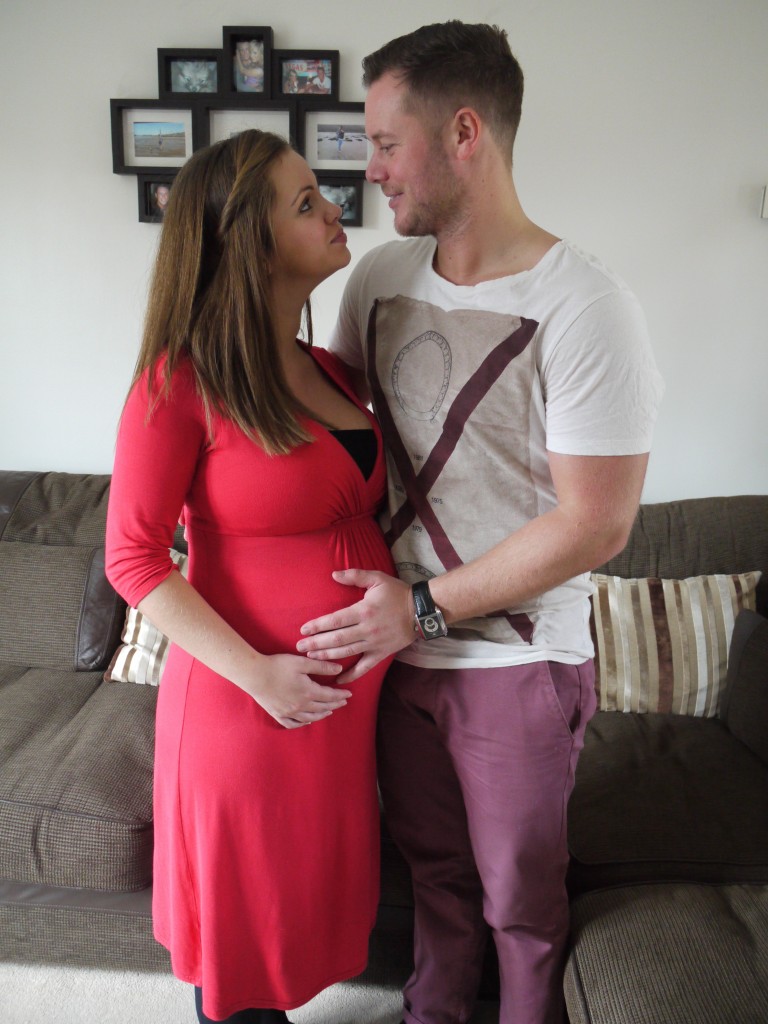 But a few days later I got an email which changed everything.  It was from a young producer, Lauren Pushkin. She explained that she'd been shooting a documentary on spec with another producer Melissa Cortizo under the working title 'Becoming Mum'.  They had both been struck at how overwhelming, exhilarating and exhausting the experience of becoming a parent was for them and as they said, 'nobody warns you'.  They had been filming other women on that same journey, and now they wanted to get their work onto television but weren't quite sure how to start.
So why me?  Well, they'd read my blog piece and thought I might be able to help. I thought it sounded a bit iffy – after all, who shoots a documentary on spec? At the same time I was hugely intrigued and it was a subject I understood all too well though my children were in their teens by then.  In my newly freewheeling freelance career I had the time and energy to dig deeper.  So when Lauren and Melissa got me into their edit and showed me their rushes, my chin nearly hit the floor.  These guys were serious.  They had assembled a great line-up of characters and shot some truly compelling moments with them. And not just moments either – they had followed stories through for a full six months.
I was overwhelmed with admiration that two young women both with small children could find the time and resources to shoot most of a documentary series with so little help or support from elsewhere.  If they could do this by themselves, then with some infrastructure behind them I thought they would really fly.
Fast forward three years, and the series is about to air on Sky Living. Once it was commissioned by Siobhan Mulholland at Sky TV I stood back, feeling that my job was done. As the months have gone by, I've been aware that the long journey has been tortuous at times. Very much like the process of becoming mothers, becoming producers of a six-part broadcast series has been a challenging experience for Lauren and Melissa, their achievement all the greater for that.  But with their talent, energy and huge reserves of creativity, I'm sure this is just the beginning.  I look forward to watching their careers progress.
In one very apt sense, I feel I was the midwife. I simply helped the baby come into the world – of course I'm both amazed and proud to see how she has grown.  Without Media Parents it may never have happened.
Nine Months Later Starts: 8pm Friday 11 July, Sky Living
Gaby Koppel is a freelance Series/Edit Producer and writer, currently working on A Place in the Sun – Home or Away (Freeform Productions for Channel 4)
http://www.mediaparents.co.uk/freelancers/314/gaby-koppel