Media Parents' latest networking event is on Tuesday 29th April in Cardiff, kindly hosted by the BBC and sponsored by Boom Pictures and Dragonfly Film & TV. Stop Press : Christopher Hutchins, Head of Production Talent, Natural History, Features, Documentaries, Daytime, BBC Television and Paul and Rhodri from Gorilla will also be joining us tomorrow now. We have more than 80 freelancers attending and company members should bring us up to 100 people. Get polishing those CVs! We're delighted to announce that Judith Winnan, Head of Factual and Music for BBC Wales, will also be joining us at the event.
If you are an experienced freelancer working in factual or drama we'd love you to join us. We introduce freelancers to employers in a relaxed environment, without the pressure of an interview. Our networking events combine timed "speed networking" sessions, and informal networking. You don't have to be a parent, you just need to be experienced, as our events are open to people with three or more years' TV experience. The jobs we advertise are sometimes flexible, sometimes standard TV mayhem. To join us in Cardiff you must be on the guestlist so please see the bottom of this post for details. Meanwhile, here are some of the people who'll be joining us:

Yvonne Bainton, Head of Production, Dragonfly
Yvonne became Head of Production in 2013 and had previously worked as a line producer and production manager on some of the biggest shows in factual television, most recently series three of 24 Hours in A&E (Channel 4) at The Garden.  Prior to that she spent two years working on The Apprentice at Boundless Productions.
Yvonne spent eight years as resident line producer at Windfall Films, bringing complex and challenging projects to the screen, including the BAFTA-winning specialist factual series Inside Nature's Giants (Channel 4/National Geographic), and innovative reality dramas Born With Two Mothers and Richard Is My Boyfriend (both Channel 4).
Sarah Swingler, Executive Producer, Dragonfly
Sarah is the Dragonfly executive in day-to-day control of the company's flagship series, One Born Every Minute, which she runs out of our satellite headquarters in the West Country. Sarah joined Dragonfly in January 2010.  Since then, she has overseen many of the company's key programmes, including One Born At Christmas, World's Toughest Trucker, and The Hotel.
Before joining Dragonfly, Sarah was an executive producer at Darlow Smithson Productions, where she oversaw a wide range of UK and US peak-time output.  Her DSP credits include the BAFTA-nominated Tsunami: Caught on Camera (Channel 4/TLC), Killer in a Small Town: The Ipswich Murders (Channel 4), and Megastructures (FIVE/National Geographic).
Sarah helped to devise the format for the first episode of global format phenomenon Wife Swap, which she also directed.
Nicky Searle, Head of Talent, Dragonfly
After a production career in music, entertainment and event television, spending most of her time interviewing bands and working with key presenters she moved across to talent management in 2007. Most recently she set up the talent department at NBCUniversal International, and prior to that oversaw all production recruitment at Optomen. In six years of talent management she has worked across a variety of genres, from specialist factual to constructed reality.
Nia Thomas, MD, Boom Pictures Cymru
Nia Thomas joined Boom Pictures (formerly Boomerang) in 2000, having worked previously for the BBC and a number of Cardiff based indies.  Now Managing Director of Boom Pictures Cymru, the Division of Boom Pictures that includes Welsh production companies Fflic, Alfresco, Bulb Films, Boom Kids and Apollo, Nia's production experience crosses a variety of genres, including children's, entertainment, factual, music and events.  Nia is a board member of TAC and Creative Skillset Wales.
Boom Pictures operates in a variety of sectors, including programme production, television facilities and talent management, and creates entertainment, factual, sport, music, drama and children's programmes for television, radio and online.
"From small acorns grow great oaks. It all started with youth and music programmes, and we're incredibly proud of these roots which will continue to flourish within Boom Pictures." Nia Thomas, MD
Siwan Phillips, Unit Manager, Boom Pictures Cymru
Siwan Phillips started her media career at the BBC in 2001, working in Radio, TV and Marketing. In 2007 she joined Fflic Cyf (a Boom Pictures company) as a TV Production Manager, specialising in lifestyle and children's programming.  Siwan moved to the newly created Boom Kids division in 2009 as Unit Manager for both 'Cyw' and 'Stwnsh' services, managing an annual TV output of over 250 hours.   She currently works as the Unit Manager for Boom Pictures Cymru, and has wide production experience across all genres as well as a keen interest in Post Production processes, live studio & OB Programming.
Joanna Adams, HR Manager, Boom Pictures
Rhodri James, Technology Director, Gorilla Group
Rhodri is the Technology Director of Wales's largest facility Gorilla Group. Located across multiple sites in Cardiff and London, encompassing edit suites, dubbing theatres, several studios and outside broadcast vehicles, the company is becoming a heavy weight in the consolidating facilities market.
Having worked at facilities such as Barcud Derwen and Men-from-Mars, reseller Tyrell Corp and more recently the BBC, his experience is broad from working with film Post Production to setting Broadcaster requirements.
Paul Owen, Operations Director, Gorilla
Gorilla is the largest television facility in the UK outside the M25. Paul oversees over 50 staff at Gorilla, which spans 3 sites in Cardiff, as well as one in Soho.
Gorilla houses over 90 edit suites, as well as HD Studios and Outside Broadcast Facilities.
As a certified training instructor, Paul takes care of the training requirements for the company.
Paul also still works hands on as an editor on many of the company's high profile jobs, and is heavily involved in the company's event management, which includes clients such as Sony, Nissan and Disney.
Paul Islwyn Thomas, Creative Director, Bulb Films
"We collaborate with the best talent to develop projects that are distinctive, make 'noise' and are talked about " Paul Islwyn Thomas
Peter Rogers, Creative Producer, Bait Studio
We work with a diverse range of clients across TV, film, music and advertising, using our design skills to create enticing and arresting visuals for a variety of platforms.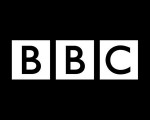 Judith Winnan, Head of Factual and Music, BBC Wales
Judith Winnan started her television career at BBC Wales as a researcher on live programmes and went on to produce and direct documentaries for local and network transmission in the Factual department.  She then joined a Cardiff based independent production company, Fulmar West, where she was responsible for a wide range of programmes for C4, Channel Five, network BBC and BBC Wales and eventually took over the running of the company. She returned to BBC Wales in 2008 as a Commissioning Executive and has been Head of the Factual & Music department since 2011.
Christopher Hutchins, Head of Production Talent, Natural History, Features, Documentaries, Daytime, BBC
Chris is a vocal advocate of flexible working, and spoke in favour of this at the Media Parents flexible working meeting in Bristol here: https://blog.mediaparents.co.uk/2010/12/media-parents-flexible-working-meeting-bristol-–-who-said-what-1/
Catrin Whitmore, Head of Production Talent, BBC Wales
I'm Head of Production Talent for BBC Wales and one of my responsibilities is leading a team of Talent Managers who support Factual & Music, Interactive & Learning, Sport and Drama.
Having worked my way up in the industry over the past 19 years I've experience on a range of output from entertainment, music, docs, factual and education.  I'm passionate about my work and developing people so that they reach their full potential.
Val Turner, Production Exec Factual & Music
A mum of 3 who has managed to have a fun and interesting career alongside bringing up a family – certainly a juggling act and part-time working from time to time has made that possible.  Background in recruitment and staff scheduling – as well as training and development.
Over thirty years' experience in TV and Radio production in BBC Wales – in Radio Wales, Radio 3 and 4, Drama, Education, Events, Factual and Music (both local and network). A wealth of experience specialising as a  location Production Co-ordinator/Production Manager on most continents around the world – before taking a more central role in Factual and Music supporting the Head of Dept planning the wide range of output we deliver currently, from Composer of the Week and The Choir – to Cardiff Singer of the World, Young Musician, Proms in the Park, Choir of the Year, Doctor Who Prom, and various music docs – to One Show inserts and Crimewatch Roadshow on the network Daytime slate – to Crimewatch and Coast on the network Features slate – to Call Centres on the Documentary slate – to Xray, DVLA, 24/7, Weatherman Walking, Welsh Towns, Welsh Greats on our local slate.
Zoe Rushton, Talent Manager Factual & Music
Zoë Rushton started at BBC Wales back in 2000.  She originally worked unpaid to gain whatever experience she could, this led to fulfilling a childhood dream of working in television.  Zoë cut her teeth on Educational and Children's programmes for BBC and S4C, before moving to more general, entertainment programmes for both radio and television.  In 2005, when the new wave of Drama in Wales began with the return of Doctor Who, Zoë started on the long-running BBC Three series Doctor Who Confidential and worked her way up to Senior Producer.   The success of the brand led to other backstage shows and DVD extras, for the likes of Torchwood, Sherlock and Being Human.
In 2012, Zoe became the Talent Manager for the BBC Wales Factual & Music department, developing staff, crewing up for shows made in Wales, such as Crimewatch, The One Show and a wealth of Features and Documentaries.
Zoë is a committed RTS committee member and was a judge for the RTS Wales Student Awards.  She has a real passion for helping to develop new talent in the television industry.
Louise Ring, Talent Coordinator, Factual and Music
I am responsible for co-ordinating staff for productions  within the Factual and Music department. I am also building relationships with Independents and freelancers from outside the business. On a daily basis I deal with the Talent Manager, Production Managers and Producers, Recruitment and HR  to ensure we are recruiting the best staff for our productions. Duties include pulling together CV's, organising meet and greets, booking interviews, helping with schedules and working with the schedulers. I am a main point of liaison for the team.
Julie Scott, Head of Production, Drama
I love helping to make television drama which people want to watch and have been lucky enough to work with terrific Executive Producers – Julie Gardner, Piers Wenger and Faith Penhale on their dramas here in Wales written by great writers, including Steven Moffat & Russell T Davies.
As Head of Production, I manage the productions from the development phase, working with the Editorial team to devise how & where to make the dramas, planning production schedules , budgeting , fund raising, through the production shoot , post production and delivery of the episodes to the Channels and Co producers.
I have worked on popular Science Fiction dramas such as Torchwood, Sarah Jane Adventures, An Adventure in Space and Time & our successful children's drama Wizards vs. Aliens  for CBBC.  Also Upstairs Downstairs & the immensely enjoyable Eric and Ernie. I worked closely with the project team who built Roath Lock studios and moved Casualty from Bristol to Roath Lock.
I had the pleasure of working as Production Executive on the formative series of Sherlock, Being Human, Merlin, Spooks & New Tricks. My last major series as an Associate Producer on an in-house production was on Pride & Prejudice 18 years ago when Colin Firth as Mr Darcy swam in the lake en route to Pemberley.
Tom Morrey, Drama Talent Manager
I am responsible for all of the recruitment and contracting on BBC Wales Dramas. Working closely with the Line Producers and HoD's this covers the engagement of fixed term contracts, freelance and casual roles.  The role also involves the training and development of our existing teams, meeting individuals who wish to begin or further their career in Drama and running the BBC Drama Apprentice Scheme.
I am also here to offer advice to production on various subjects including contracting, rates, BBC Policy and Guidelines, expenses, payroll and anything else they come up with!
Leanne Bowcott, Talent Coordinator, Drama
I am responsible for the day to day running of the core activities of the Talent Team. The duties include coordinating the recruitment process from initial request through to hire, monitoring the freelance engagements on all of our Productions to ensure they meet BBC and HMRC Guidelines and to liaise with partners in Production Management, Finance, HR and Scheduling.
I manage the CV's that are sent in to BBC Wales Drama, ensuring they are saved on to our database and sent on to the relevant Productions as required.
Catherine Morrissey, Talent Manager Sport and Interactive & Learning
As the Talent Manager for Sport and Interactive and Learning, I work across 2 very diverse and busy departments which is equally challenging and rewarding but means that I get exposure to working with a wide variety of people and skill sets.  I enjoy recruiting in new talent to supplement our existing staff base, helping out with new productions or one off commissions.  But also working with managers on the best way of developing people both personally and professionally to ensure that the BBC remains a vibrant, creative and supportive place to work.
Craig Jones, Planning & Production Advisor, Editorial
I work with the Head of Production Talent Wales and liaise closely with the Talent Managers/Coordinators to ensure we have appropriately skilled staff to work across all editorial productions when needed. I am responsible for raising/extending contracts, raising/extending attachments and setting the leaving action at the end of contracts for all staff working for the BBC in line with production needs. I am also responsible for investigating financial under/over recoveries based on salary paid to staff and cost reclaimed against each editorial area.
Julie Scott, Head of Production, BBC Wales Drama
No longer attending.
Erika Hossington, Series Producer, Casualty
No longer attending.
Wendy Wright, Line Producer, Casualty
No longer attending.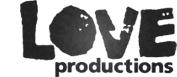 Serena Kennedy, HoP, Love West
I've been working in television for 19 years. In my capacity as PM and HoP I have looked after series and one offs for all the major broadcasters; BBC, ITV, Channel 4, FIVE, UKTV, Bravo, Discovery. Previously, I was Head of Production at RDF Television West and Maverick Television. My credits span docs, ob docs, daytime, features and new media content amongst others and include high profile shows such as Wifeswap, Secret MIllionaire, Dickinsons Real Deal, Oz and James Drink to Britain, Embarrassing Illnesses, 10 Years Younger and How to Look Good Naked. I've worked with companies including Firecracker Films, Doghouse Media, Nutopia and Keo Films.
Siân Gale, Project Manager CULT Cymru
Siân, like many people in the industry, has a portfolio career.  She currently juggles managing *CULT Cymru, with working as a tutor and consultant specialising in equality, diversity and business skills.  She is a member of the Wales Committee of the Equality and Human Rights Commission.
As a lone parent of two young dependent adults (18 and 20) she is aware of the barriers faced by parents in the industry and is a strong advocate of equality and diversity in the media. *CULT Cymru (Creative Unions Learning Together) is a BECTU led project funded by the Welsh Government.
Amy Walker, Director, Media Parents
Media Parents Director Amy Walker continues to work as a freelance Series Producer. Currently making a series with Kirstie Allsopp for Channel 4, her previous series is now airing on Discovery UK, fronted by Bear Grylls. Amy has worked for all the major broadcasters, in the UK and across five continents for many years. Read more here: http://www.theguardian.com/women-in-leadership/2013/aug/01/parents-working-in-tv
David Postlethwaite, Media Parents
David Postlethwaite comes from a background in production. He was a production executive at the BBC, working across a wide range of programming,  before becoming Head of Production at a number of independents. He has worked with Amy and Media Parents since its inception and realises the importance of flexible working in the modern world.
how to join us in Cardiff on April 29th
Please email your CV, with your name, job title and genre in the title bar, to events@mediaparents.co.uk – and please tell your friends to do the same.
April 18, 2014 @ 4:32 pm
Posted in News
Comments Off