SOLD OUT: Join us for a spot of networking and to hear Channel 4's Rowena Cordrey and Fiona McAllister deliver their hour long 'Ultimate Legal & Compliance Masterclass' for Media Parents on Tuesday 21st July. 4′s legal team will be helping you to navigate the tricky world of legal and compliance and giving you their dos and don'ts for staying on the right side of the law.
Rowena Cordrey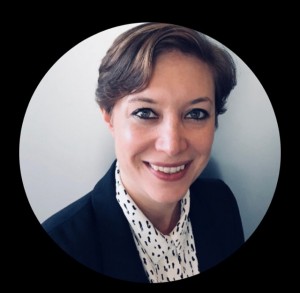 Ro is a Senior Lawyer in Channel 4's Legal & Compliance team, which is renowned for its enabling advice as part of the Channel's unique risk-taking remit.  She provides legal, compliance and ethical advice on all aspects of television programming – broadcast and online – before and after broadcast, including its promotion and marketing.
Ro trained and then qualified as a media law solicitor at Farrer & Co in 2009, principally advising tabloid newspaper clients as well as magazines and regional publishers.  She worked for the BBC in their Litigation team before first joining Channel 4 for just over 4 years.  Ro was Deputy Head of Compliance at ITN (which produces the news for Channel 4, ITV and Channel 5) working across news and on a number of high-profile undercover investigations, including the award-winning Cambridge Analytica (C4 News) and 'Gay Conversion' Therapy (ITV News) investigations.  Ro then worked at Viacom before returning to Channel 4 this year.
Fiona McAllister
Fiona is an experienced media lawyer currently advising production companies and Channel 4 both pre and post-publication on legal, regulatory compliance and ethical issues which arise in the making and broadcast of programmes, online content and marketing campaigns on all Channel 4 platforms. Fiona focuses on all content-related matters, including defamation, privacy, contempt and fairness issues.
Prior to joining Channel 4 she spent around 12 years in private practice – based at leading media firm, Simkins LLP, generally advising Claimants (individual and companies) on media related issues and acting against the media. Prior to that Fiona was with a Scottish firm, Burness Paull LLP where she advised BBC Scotland and regularly provided programme legal advice on all aspects of media law affecting BBC output. She is dual qualified and admitted to practise in England & Wales as well as Scotland.
Amy Walker
Amy will be hosting the Channel 4 session on behalf of Media Parenst. She champions diverse creative talent, and set up Media Parents ten years ago to facilitate that. She is a factual TV Series Producer and Talent Exec and has just completed a 2-year EMBA sponsored by Channel 4. Her most recent series for Channel 4 was BAFTA-nominated. She lives in Hastings. https://www.mediaparents.co.uk/
This event is now SOLD OUT. To support Media Parents and join our future events please join us here.
July 16, 2020 @ 4:04 pm
Posted in Events, How To, News, TV Training
Comments Off