What is Media Parents?
www.mediaparents.co.uk is a jobs and social networking website for experienced media people.  The Media Parents site showcases experienced talent, lists flexible and standard TV contracts, it has an open source blog, a chat forum and a thriving network, like a mini LinkedIn for media.
What happens at the event?
Monday's networking event will take place from at BBC Broadcasting House on Whiteladies Road in Bristol, you must be on the guest list to come along, see end of article for how to apply.  Execs introduce their companies and colleagues, and then station themselves at tables to chat with freelancers for approx 8 minute slots, or free network around the bar.
Freelancers bring CVs to discuss, and without the direct pressure of a job interview it's a great opportunity to put a face to a name in a relatively informal setting.
June 3rd is your chance to meet BBC Head of Documentaries, and BBC Head of Features, the PAN UK employers for BBC factual, docs, natural history and more, plus the RDF Television West team, as this event is kindly sponsored by both companies. We have an amazing event lining up for the evening at BBC Bristol, with RDF, Icon Films, Tigress and Indus Films attending too. We don't have a restriction on numbers for this event, so if you are a Media Parents member and you apply you can come along, and we will be opening the event to non-members too. Here's who's coming from companies…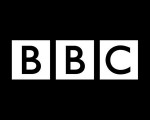 Aysha Rafaele, BBC Head of Documentaries
Head of In-House documentaries at the BBC, Ayesha was formerly documentaries commissioner at Channel 4, where her commissions included Coppers, The Hospital and Secret Millionaire. She began her career at the BBC and became an award-winning documentary maker, before taking a break from docs to be the lead director on Channel 4′s flagship drama series Skins.
Nick Patten, Head of BBC In-house Features
Previously Nick was Head of Bristol and Birmingham Factual. The recently combined department makes a wide range of programmes from Countryfile to Antiques Roadshow, Nigel Slater's Dish of the Day to DIY SOS: The Big Build, Hairy Bikers to Gardeners' World, Bargain Hunt to Flog It! In addition to Bristol, Nick's responsibilities extend to Features output produced in Belfast, where titles include Points Of View and Wanted down Under, Cardiff, home of Crimewatch and Crimewatch Roadshow, and London where Watchdog is based.
Prior to this, Nick was Head of Birmingham Factual where he managed a huge slate of output ranging from Daytime to some of the BBC's crown jewels including Countryfile, Gardeners' World, Trawlermen and Coast. Nick introduced the Hairy Bikers to in-house productions. Birmingham Factual made their recent series, Bakeation, and Bristol Factual is in production with Hairy Bikers Best Of British.
Christopher Hutchins, BBC Pan UK Head of Production Talent, Natural History, Features, & Documentaries Genres
He is a vocal advocate of flexible working, and spoke in favour of this at the Media Parents flexible working meeting in Bristol here:
https://blog.mediaparents.co.uk/2010/12/media-parents-flexible-working-meeting-bristol-–-who-said-what-1/
Helen Hagelthorn, Talent Manager, BBC Features Pan UK
Helen has worked as a Talent Manager and Talent Executive at Bristol BBC since 2009, looking after production talent for Factual/Features/Daytime as well as the NHU. Before this Helen worked at RDF West as Production Resources Manager, again hunting out the best freelance talent for productions. She has also worked as a Project Manager at post production house, Films @ 59.  Before Children, Helen was a South West based Assistant Producer working on a variety of output covering all topics : history, cookery, household management, child rearing and football!
Sas Bonser, Talent Manager, Natural History Unit Features and Outdoor Features, BBC
Sas's background is in Independent Factual companies, as a researcher and AP, in both London and Bristol.  After having children Sas worked as a development producer, then as a project manager for South West Screen and Skillset before moving to my current post at the BBC.
Gaynor Scattergood, Talent Manager, NHU, BBC Bristol
Jennie Macdiarmid, Talent Manager, BBC Television
Daisy Robertson, BBC Docs Talent Manager
Recently returned to the BBC, Daisy's background is as a Production Manager in Docs & Specialist Factual working at a number of Indies and including a previous 4yr stint in BBC Arts.
Sarah Moors, Executive Producer, BBC Television
Sarah has worked for the BBC for over 18 years and has an extensive knowledge of television production. After working her way up the career ladder, for the last 6 years she has been an Executive Producer managing a broad range of titles including several long-running key BBC brands such as Gardeners' World, Points of View, See Hear, Bargain Hunt and the landmark documentary series Around the World in 80 Gardens.
Gavin Henderson, Executive Producer, BBC Television
Gavin is unfortunately no longer able to attend.
Angela Oakhill, Head of Production, RDF Television West
Head of Production Angela is a practical advocate of flexible working and has employed flexibly through RDF West. (Biog to follow).
Jane Lomas, Executive Producer, RDF Television West
Jane joined RDF from Diverse where she was executive producer on Man vs. Wild (Discovery/Channel 4), Mission Everest (Discovery/Channel 4), Tribal Wives (BBC Two) and Mission Africa (BBC One). Prior to Diverse Lomas was at BBC Bristol from 1998 to 2004 with credits including; DIY SOS (BBC One), The Bachelor (BBC Three) and Flog It! (BBC Two).
Emma Dowley, Production Executive, RDF Television West
Production Executive for Emergency Bikers, Dickinson's Real Deal and National Treasures, Emma started at RDF in 1999.
http://www.rdftelevision.com
Dick Colthurst, MD, Tigress Productions
Dick Colthurst joined Tigress in 2005 from the BBC where he was an Executive Producer responsible for programmes including 999, Ray Mears' Bushcraft and innovative projects like The Trench. At the time, Tigress was best known as a wildlife company and Dick's brief was to develop an adventure slate which started with three series of Everest: Beyond the Limit for Discovery following ordinary people to the summit including, in the process, seven Tigress employees.
More series shot in remote parts of the world followed – Edge of Existence and Return of the Tribe for Five, Around the World in 80 Trades and Alone in the Wild for Channel 4 plus in 2011, a celebrity version of Alone in the World for Discovery featuring Freddie Flintoff, Jason Gardiner and Joe Pasquale among others. He has a particular enthusiasm for innovative and technically ambitious programmes like The Elephant: Life After Death and Hippo: Nature's Wild Feast which helped reinvent natural history for Channel 4.
Jamie Balment, Head of Development, Indus Films
Before joining Indus Films, Jamie worked for IWC, Darlow Smithson and Century Films, before a spell as Head of Development – Documentaries, for the BBC. His debut film Break In: Make My Day (C4) looked at extreme home security enthusiasts. Since joining Indus Jamie's commissions include: The Fisherman's Apprentice (BBC2), The London Markets (BBC2), and Tales from the Wild Wood (BBC4). Jamie produced and directed Indus's critically acclaimed BBC2 film 'The Fish Market: Inside Billingsgate'. He watches a lot of television.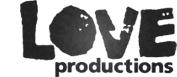 Richard Bowron, Executive Producer, Love Productions
Richard Bowron joined Love as its Head of Development, and is now Exec in Bristol. He joined from Shine where he was Head of Entertainment Development and won commissions across all broadcasters.
Richard is an experienced programme maker, having worked at the BBC as a series producer and head of development as well as for several independent production companies, including RDF and Darlow Smithson.
laura marshall, MD, Icon Films
After leaving school I spent a year in Paris working for Henri and Martine Cartier-Bresson and on return went to work for the Toby Eady Literary Agency and the author and scientist Iain Douglas Hamilton.  In 1986 I got my first job in TV working for Roger Graef, of Films of Record.  I then spent two years at the Murray Pollinger Literary Agency.  In 1990 Harry and I decided we would try and work together. We're still here. As Managing Director of Icon Films, I am responsible for the overall strategy of the company, personnel development and oversee marketing.
Andie Clare, Director of Production, Icon Films
I grew up in enjoying the moss and moor of the Lancashire Pennines before heading further North to study zoology at Newcastle University. A decade of camera assisting and rescuing spectacled bears in South America followed and nurtured my passion for stories from the natural world. I joined Icon Films in Bristol in 1997 as an assistant producer and have grown with the company to become Director of Production. The Forest of Dean is where my husband, our three children and I enjoy an untamed home life of den building, vegetable growing and chainsaw sculpting.
Amy Walker, Director, Media Parents
Amy Walker set up Media Parents and runs it along with Claire Brown. Amy continues to work as a Series Producer in factual production, has been working at Mentorn Media since October 2011, and is just about to make a new series with Bear Grylls for betty.
If you would like to attend this event please follow the instructions on the Media Parents watercooler at www.mediaparents.co.uk or email events@mediaparents.co.uk ASAP. Look forward to seeing you there!
May 27, 2013 @ 12:30 pm
Posted in News
1 Comment