May 13, 2012 @ 8:13 am
Posted in News
Comments
Media Parents PD Zoe Fryer writes about returning to directing as a working mum, and her new production World's Scariest Animal Attacks TONIGHT on Channel 5 at 9pm. #worldsscariest
I have been working in television for 14 years on a variety of different productions that have taken me all over the world and given me privileged access into many people's lives, for which I am honoured, and always grateful to experience.
I took almost a year out of work after having my daughter Amber Rose (now 2) and at first was very daunted about returning to production and being able to balance television contracts and bringing up a child.
Media Parents has been invaluable in making that transition easier, just the fact that an organisation like this exists to support us all and raise awareness that different ways of working are possible really helps. Having a family doesn't mean you have to leave the job you love.
While this will always be a juggling act with its tough moments, I have found that if you talk to production companies, they can actually be a lot more accommodating than you might think.
My first job back was for Rockabox Media on a series called First Homes with Gaby Roslin. It was meant to be a full time post, but when I looked at the schedule and their budget limitations, I proposed working on a part time flexible basis, which turned out to suit us all. Ok, some weeks I might have been working six days all over the country, but some weeks were only two days so I had all that extra time at home with Amber Rose.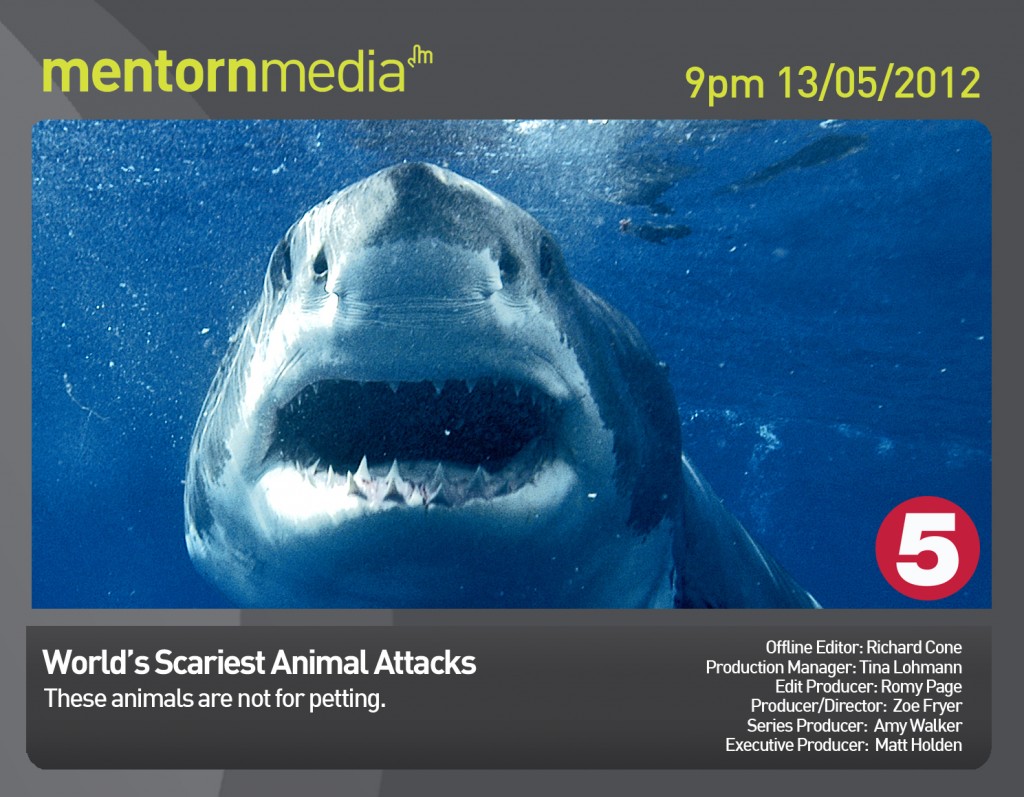 Through Media Parents I then got involved with the 'Worlds Greatest/ Scariest…' series at Mentorn Media.  This was full time but in pre-production I was able to come in early and leave earlier in the evenings so as to get back in time for the childcare. This has been incredibly valuable in enabling me to juggle all my commitments and means that my child care 'team' are brilliantly flexible and accommodating when I say, 'Oh by the way I am going to Japan next week for five days, is that OK?'
I have enjoyed working on this series as it's a new genre for me and I have learnt a great deal. In the first series, I worked on 'World's Greatest Heroes' which was tough for many reasons, but luckily I was working with an amazing and supportive team at Mentorn Media. A great testament to that fact is that the majority of the PDs from series 1 were back for series 2 recently, and I have also been able to learn a lot from their amazing talent. Although I worked on 'World's Scariest Animal Attacks', all of us (Jules Seymore, Jim Shreim and Jamie Matson) worked collaboratively across the series to span the globe and cover the best stories possible.
Fully armed with many lessons learnt from series 1, series 2 has had increased expectations but 'World's Scariest Animal Attacks' has been incredible to work on, I have really loved every minute.
You'll be pleased to know that these animal attacks are very very rarely unprovoked – people generally end up doing something to put themselves in these situations, so respect wildlife and you should be fine – although I have particularly enjoyed debates about which animal various members of the production team would rather be attacked by… Tune in to channel 5 at 9pm TONIGHT, Sunday 13th May to see what you think.