November 26, 2019 @ 3:14 pm
Posted in News
Comments
Want to feel your best for Christmas and 2020? Media Parents is joining forces with YouCanFreeUs (charity which protects trafficked women and children) at the fabulous Royal Geographical Society in Kensington for our Christmas event on Tuesday December 3rd. It's a celebration of wellbeing and there will be drinks and dancing too.
Dr. David Hamilton will be speaking about the mind-body connection and how to harness it for health and wellness in an evening that will revitalise you and may change your perspective on how you can influence your wellbeing for Christmas and 2020.
Learn about the placebo effect and how belief can alter biology. Also learn about the physical effects of mindfulness, and even how visualisation shapes the brain and causes actual changes in the body. You will also learn about the specific effect of positive feeling on blood vessels and how visualisation practices can alter immune function. David will also share examples of strategies used by people around the world that helped facilitate their recovery from injury, illness and disease.
Event tickets are £25 but a number are being offered free to Media Parents members + a guest. To claim your place RSVP by Monday 2nd November to our events email address with your name and guest's name if you would like to take someone along (in the event of high demand, priority will be given to people who have written for the Media Parents blog this year).
If you would like to skip the freebies and buy a ticket please go here:
https://www.eventbrite.co.uk/e/talks-for-freedom-dr-david-hamilton-how-your-mind-can-heal-your-body-tickets-72373335595
More about Dr. David Hamilton: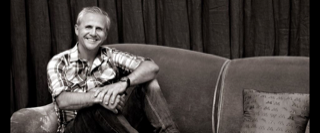 David has a PhD in organic chemistry and spent 4 years in the pharmaceutical industry developing drugs for cardiovascular disease and cancer. Inspired by the placebo effect, he left the industry to write books and educate people in how they can harness their mind and emotions to improve their health. He is an accomplished author with 10 published books, regular blogs on his website and occasional blogs for the Huffington Post (US version). David is the 'Kindness Tsar' for Psychologies Magazine and writes 'The Kindness Conversation' and the 'Kindness Project'. He is also the 'Life Hacks' monthly columnist for Soul & Spirit Magazine and in 2016 was voted 'Best writer' by readers of Kindred Spirit Magazine. David is featured in the award-winning documentary, 'HEAL'. He appears regularly in the media and was recently featured on Channel 4's live show 'Sunday Brunch' in the UK and 'CBS Sunday Morning' in the USA.

Please note that Dr. Hamilton is doing this talk "pro bono"….YouCanFreeUs will be able to put 100% of tickets sales to work fighting against human trafficking.