May 9, 2018 @ 2:37 pm
Posted in Events, TV Returners
Comments
Curious about job share in TV? Think creative jobshares can't work? Think again. Join us on May 16th for an evening at Hat Trick, hearing from supportive companies (see guestlist below), existing job shares and meeting potential job share partners in the crowd. If you'd like to attend please send a CV to the address on this link when you sign up to the guestlist : https://mediaparentstvjobshareevent.eventbrite.co.uk
who's coming?
Jacquie Glanville
Production Executive, BBC Drama
Jacquie Glanville is mentoring returning Drama Production Coordinator Paula Watkins as part of Media Parents HETV Drama Return to Work Programme. Both will be attending our TV Job Share event, read more about Jacquie's credits here.
Jessica Sharkey & Jessica Djanogly
Joint Directors of Production, Hat Trick
Jessica Sharkey and Laura Djanogly oversee the whole range of programme output from the Hat Trick Group from initial development and budget negotiations, through production to delivery. Jessica and Laura will share job share tips at the event.
Laura joined Hat Trick as Head of Production in 2001 before joining forces with Jessica in 2004. Prior to this she was Programme Finance Manager at Channel 4 looking after Arts, Sport and Entertainment, a role which followed 14 years in the freelance production world working in Comedy, Entertainment and Documentary.
Jessica joined Hat Trick as Joint Head of Production in 2004.  Prior to this she was Production Executive at Alomo Productions, a role which followed 14 years in the freelance production world working in Drama, Comedy, Children's and Documentary
Clare Voyce
MD, Minnow Films
Clare joined Minnow as Head of Production in 2008, looking after their output : http://www.minnowfilms.co.uk/filmography/index.html.
Prior to this Clare was at Blast! Films where she production managed various documentaries and drama docs including Accused (BBC2), Boys from the Brown Stuff (BBC2) and A Very British Sex Scandal (Channel 4). Clare also production managed Blue Suede jew, Hair Wars, Million Dollar Pigeon and Beautiful Young Minds.
Lisa Cox
Director of Production, Ricochet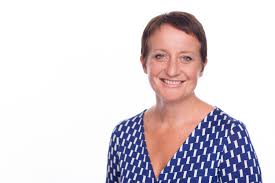 Lisa Cox is Director of Production for Ricochet.  As such she has supported all kinds of flexible working including job sharing Series Producers.
Lisa joined Ricochet back in 2000 and has worked across all of Ricochet's output, and her credits include Supernanny for C4, the long running documentary series Born To Be Different, returning formats such as Cowboy Builders (Five) and Food Unwrapped (C4) as well as popular BBC daytime series like Britain's Empty Homes,  Family Finders and Channel Patrol.
As well as supervising all of Ricochet's production, Lisa is a key part of the management team, responsible for the company's financial planning and oversees all operational aspects of the business. Lisa has also been a mentor several times for Media Parents Returners.
Cat Fox
Head of Production, Comedy Entertainment, Tiger Aspect
https://www.tigeraspect.co.uk/career-pathways/cat-fox/
Keri Atkins
Production Executive, Kindle Entertainment
Keri has worked in the TV industry for many years. She's been involved in a broad range of TV programming for a variety of broadcasters since she started as a Production Secretary on C5's first ever children's commission in the late 1990s.
Working on a variety of drama, children's, factual entertainment, animation, live and documentaries, Keri originally arrived at Kindle Entertainment as a Production Manager on the first series of the popular BAFTA award winning series for CBBC, Dixi.
Sunshine Underhill Jackson
Senior Producer & Co-Founder, Amplify
Previously an award-winning documentary film editor (twice BAFTA nominated), coming up through the cutting rooms Sunshine worked with a great many directors, and became adept at finding their strengths and supporting their weaknesses. She has supported, amongst others, job sharing Edit Producers.
In 2013 Sunshine made the leap to editorial producing, and in 2015 was Series Editor on the first series of 'Hunted' for Channel 4. In March 2016, as Series Editor on 'Eden – Paradise Lost' for Channel 4, Sunshine took challenging rushes and created the 'utterly extraordinary' and 'stand out' second series. In 2016 she dipped briefly back in to the cutting room to cut the first episode of the multi-award winning 'Exodus – Our Journey to Europe', a series about the refugee crisis.
Sunshine has 2 children, and during her maternity leave authored 'Little London', a book about adventuring in London with kids.
Anouk Berendsen
Head of Talent, All3Media
Anouk joined All3Media in June 2016.   She is the point of contact for all senior creative talent within the Group and for talent looking to join All3Media.   Anouk has a unique insight into programme-making, spanning multiple genres and multiple broadcasters. She is passionate about creating new opportunities for established creative talent.
Before moving into talent management, Anouk worked as a freelance TV producer for over 15 years across a range of genres, from popular documentaries, factual entertainment and reality TV shows to prime-time entertainment. She started her career at ITV launching the hit daytime show Loose Women. She has subsequently produced large-scale ambitious projects such as The Match (SKY1) and Only Fools On Horses (Sport Relief, BBC One) and also helped launch BBC One's new Saturday night format Last Choir Standing.
Tamara Durnford
Talent Manager & Production Manager, Development, Maverick TV
One half of a job share herself, Maverick's Talent Manager Tamara is responsible for helping find off-screen talent. She oversees Maverick's talent database and network, building and developing relationships with all levels of production and development staff from runners to series producers. She work closely with executive producers and production management to staff projects and help develop the skills of our talented staff. Alongside, Talent Managing Tamara is also the Production Manager for Maverick's Development team; supporting them in the day to day running of the department.
Sophie Milligan
Talent Coordinator, Raw TV
Emma Sayce
Job sharing Edit Producer
Emma Sayce won one of the Media Parents Back to Work Scheme places at Edinburgh last year. She is being mentored by Shine MD Tania Shaw, and is sponsored by Endemol Shine. Emma is currently job sharing as an Edit Producer at Maverick TV – a role she won through Media Parents – ask her about it at the event.
Milla Harrison
Job Sharing PD / Edit Producer
Ask Milla how it's done at the event – read more HERE.
Amy Walker
Director, Media Parents
Amy Walker has job shared as a Producer Director and as a Series Producer. Find out more about it at the Media Parents TV Job Share Event and here.
If you'd like to attend please send a CV to the address on this link when you sign up to the guestlist : https://mediaparentstvjobshareevent.eventbrite.co.uk
To see job types attending please scroll down this blog or click here :
https://blog.mediaparents.co.uk/2018/05/media-parents-job-share-event-may-16th/