April 13, 2016 @ 5:28 am
Posted in News
Comments
On May 3rd Media Parents is joining forces to host a marvellous evening in conjunction with The Finish Line at the glamorous Hospital Club in Covent Garden. Attended by experienced professionals working in post production from across the industry including Media Parents, ITV Studios, Crook Productions, TwentyTwenty Television,  MSV Post, Boundless Productions, Blast! Films, Raw TV, Windfall Films, Endemol Shine, Blink Films, RDF, Buccaneer Media, Waddell Media, Bookhouse TV, Raw Cut TV, Vaudeville Post Production and The Finish Line, this event will be hugely useful for anyone who uses, or books for, the edit.
This Media Parents event is an opportunity for everyone working in the edit to meet at the glamorous Hospital Club. The event is kindly hosted by The Finish Line, a company with an innovative and flexible approach to post production. The Finish Line team create pop-up post, inside or within close proximity to your production office. They offer solutions that work for your time and budget. This means they have more flexibility to make the shows you deliver look and sound as good as they possibly can.
As Zeb Chadfield, Founder of The Finish Line says "Our talent, systems and workflows are like no other. By using the latest, greatest tools and the most experienced operators, we can complete final post on site with minimal set up, which also removes the need to run around town for viewings."
Here follow biogs for attendees from The Finish Line, we will also be joined by a host of execs working across post at a range of brilliant indies including Blast! films, Zodiak Media, Raw TV, Endemol Shine, Twenty Twenty Television, Buccaneer Media, MSV Post, RDF Media, Crook Productions and more.
Zeb chadfield, founder, The Finish Line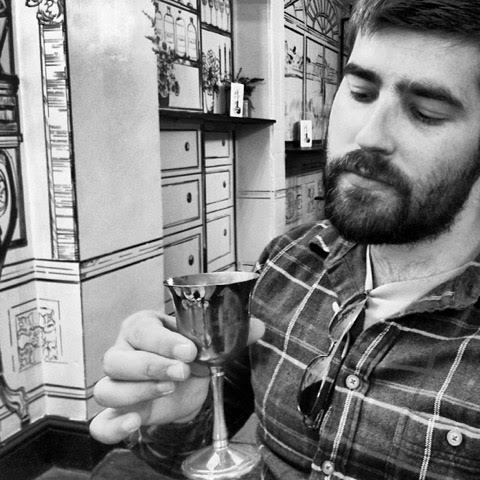 Zeb started linear editing at age sixteen and has worked full time since. In his early career he was a jack of all trades, doing everything from running on-set graphics, cutting and compositing title sequences to designing and building edit suits and machine rooms. His true passion however has always been Colour Grading and Online Editing which led him to work in post houses all over the world. Zeb has now settled in London where he set up The Finish Line to provide an alternative to traditional Post Production. His credits cover everything from Vicious and Hollyoaks Later to Hunted and The Island with Bear Grylls.
David Grewal, director, The Finish Line
David is a multi talented online editor with a wealth of experience on all grading and non-linear edit systems. He started his career at Resolution where he had risen from Runner to Online Editor as well as supervising the machine room before moving on to Clear Cut Pictures where he worked as Senior Online Editor. He has worked on many of the biggest factual shows of the past decade including 'Top Gear', 'Wife Swap' and 'Big Brother'. His flexibility and calm demeanour have won him many fans all over the UK.
Jonathan Blessley, MD, The Finish Line
Jonathan's introduction to the industry took shape at a leading post house many moons ago where he quickly ascended through the ranks, starting at entry level as a Runner and ending up as Senior Post Producer, whereby he was responsible for overseeing countless high profile series from ingest to delivery, including Stephen Fry's Planet Word, Jungle Gold, The Charisma of Hitler, Brazil with Michael Palin to name but a few. Having being asked to run the The Finish Line at the beginning of 2015 has proven to be a most rewarding endeavour.
THE GUESTLIST
Alexandra Riverol-Brown Production Manager ITV
Alison Hunt Editor Thirty Media Ltd
Allison Dore Line Producer Crook Productions
Amy Walker Director Media Parents / Head of Talent, TwentyTwenty Television
Ann Booth-Clibborn Executive Producer freelance
Cate Duffy Assistant Editor Platform Post
Dafydd O'Connor Producer Silent Movies
Dan Jones MD Vaudeville Post Production
Daren Tiley Editor Freelance
David Grewal Partner The Finish Line
Dermot O'Brien Film Editor Freelance
Ed Bengoa Head of Production MSV Post
Elliot McCaffrey PD-Edit Producer Freelance
Esther Johnson Head of Production Boundless Productions
Farrah Drabu Editor DNR Films
Fiona Caldwell Executive Producer Boundless Productions
Gaby Koppel Series/ Edit Producer freelance
Gyles Neville Executive Producer TwoFour
Hana Canter Head of Production TwentyTwenty Television
Harriet Brady Resourcing Manager ITV Studios
Harriet Scott Series Editor Blast! Films
Harry Connolly Edit producer freelance
Ian Greaves Producer / Cameraman BigBlueWorld
Ian Hunt Series Director Thirty Media Ltd
Ian Paul Garland Editor A Light in the Dark Films
Isa Suarez Composer Freelance
Jane Bevan Production Exec Raw TV
Jason Hendriksen Line Producer Windfall Films
Jo MacGregor Edit Producer Liquid Films Ltd
Jon Nicholls Composer
Jonathan Blessley MD The Finish Line
Kate Hampel Edit Director Freelance
Katy Ferguson Series / Edit Producer Freelance
Kerry Jones Client Liaison Media Parents
Kim Duke Producer/Director + Series Producer Freelance
Lee Butterwick Avid Editor Frozen North Films Ltd
Leisa Fisicaro Edit Producer Freelance
Lucy Butler Production Manager Boundless Productions
Lynda Hall DoP Freelance
Mandy Thomson Executive Producer October Films
Matt Holden Executive Producer Endemol Shine
Matt Norman Composer Silverscore Productions
Megan Gerrie Series Producer Freelance
Miranda Peters Executive Producer Blink Films
Miranda Simmons Line Producer Firecracker Films / Freelancer
Nadia Jaynes Head of Production Buccaneer Media
Nick Singfield-Strank Head of Technical Production RDF
Nicola Waddell Executive Producer-SP Waddell Media
Paul Golding Series Producer and Location Director Freelance
Paul Tasker Series Editor Freelance
Rita Kaye Video Editor Golden Age Films
Romesh Aluwihare Editor
Ros Edwards Series Director / Series Producer freelance
Sabine Pusch edit producer freelance
Simon Myers Editor Garden Shears Editing Ltd
Soul Nazemi Editor freelance
Steve Warr Executive Producer Raw Cut TV
Tina Lohmann Head of Production Bookhouse Media
Tom Heycock Editor Self Employed
Zeb Chadfield Founder The Finish Line