Mental Health and wellbeing is hugely important in the workplace, particularly for returners, writes Media Parents Amy Walker. To ensure that your team is supported we're coordinating a two-day nationally accredited Mental Health First Aid Course for TV companies later this year. If you would like to find out more please drop us a line and read on…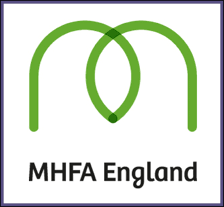 This fully accredited two day workshop will teach you how to spot the signs and symptoms of mental health and provide help on a first aid basis. As well as developing your mental health awareness, you will learn a set of skills to allow you to offer appropriate support to someone experiencing a mental health condition. Let's make TV more inclusive.
The course has a minimum number of attendees so we are offering to host it so that Media Parents members can act collectively. For more course information click here MHFA_course_outline (1).
To download a flyer for your workplace CLICK HERE : ATW MHSS A5 leaflet Employers or for a poster CLICK HERE: ATW MHSS A4 poster Individuals.
October 10, 2018 @ 5:00 am
Posted in Events, News, TV Training
Leave a comment