Huge thanks to all those talented people who applied for the Media Parents Back to Work Scheme this year, we will be celebrating all applicants with drinks in the autumn. We are also grateful to our sponsors Channel 4, Twofour, Endemol Shine and Warner Bros for supporting this years winners back into work via Edinburgh TV Festival. Meet the winners:
Prior to taking a career break, Emma spent over 8 years working as a PD, mainly in Science, History and Popular Factual programming, on such series as Child of our Time (BBC One) and Mary Queen of Shops (BBC Two). She went on to work as a Senior Producer and Edit Producer. Her career then had to take a back seat after she had extremely premature twins. She balanced looking after them, and their medical needs, with occasional Edit Producer contracts on series such as The Great Interior Design Challenge (BBC Two) and Inside The Factory (BBC Two). With both children now healthy and at school Emma now wants to return to more regular work via the Media Parents Back to Work Scheme, initially as an Edit Producer, with a view to working her way up to Series and Executive Producer roles. Emma is being sponsored by Endemol Shine.
Josie is a shooting PD with pre-mat leave credits on BBC One's The Met, The World According to Kids, Saving Lives at Sea and The Bank for BBC Two. She has worked at The Garden, Raw and Blast! amongst other indies and is returning to work after a one-year mat leave. Josie is being sponsored by Warner Bros and hopes to use the mentoring part of the Media Parents Back to Work Scheme to work towards her ambition of series producing. Josie's sponsor is Warner Bros.
Kate Cheeseman, Director, Scripted
Kate Cheeseman is a Director in scripted. Kate Cheeseman's directing work won her an RTS Award and a BAFTA in children's drama, and saw her directing Grange Hill and Family Affairs. She was selected for the DirectorsUK mentoring scheme, hopefully the Media Parents Back to Work Scheme will help her to find work. Channel 4 is Kate's sponsor.
Nicola Kingscote is a Bristol-based Series Producer. She has enjoyed a long career at the BBC and her application for the Media Parents Back to Work Scheme is due to career breaks for mat leave and redundancy. Nicola's credits include The Antique's Roadshow and It's Not Easy Being Green. Nicola is being sponsored by TwoFour's Cardiff office.
Follow their Edinburgh experience and their progress back into work on this blog and on twitter @mediaparents.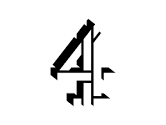 August 22, 2017 @ 3:22 pm
Posted in News
Comments Off